I am so excited to be co-hosting Mom's Monday Mingle this week.  This is a really fun hop where you will meet many fabulous new friends and discover some fantastic blogs!  
I am always so impressed by the blogs I encounter through this hop.  Join us this week and you'll see what I mean.
Welcome to Mom's Monday Mingle!
Would YOU like to "Co-host" with us?
E
mail
Jessica
athometake2@gmail.com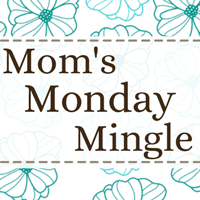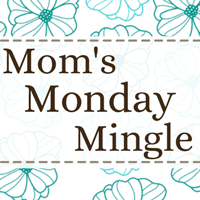 Hope everyone enjoyed the Thanksgiving holiday.

We are now back and ready to Mingle!

Last time we had over



200

Moms looking to network

and meet new friends.
Please help spread the news on this growing hop!
Please

tweet

about this hop!
RULES:
1. Please follow each hostess.

They are 1-6 in the list!
2. Leave a comment if you are new and want us to return the follow.
3. Grab
the button and
display it on your sidebar or link it to the post.
4. Have fun and meet new friends!